ICVL / 2018-Ongoing
Coordinators: Alejandro Acin & Julián Barón.
Participants: Sarbesh Dhungana, Sujan Chitrakar, Anjila Anandhar, Hitesh Vaidya, Diwas Maharjan, Tashi Lama, Nikash Yonjan, Rupesh Manajiv Singh, Riya Riiya Dhungel, Pooja Duwal, Yashaswee Shrestha, Sujaan Shrestha, Emma Iris-Hill, Alastair Myers, object…, Tom Cullimore, Tom Roche, Matthew Gonzalez Noda, Robert Ruszczyk, Renia Maj, Stephen Monge, Julián Barón, Alejandro Acín, Lisa Furnes and Colin Pantall.
In collaboration with: University of West of England, University of Kathmandu, Peoples Republic of Stokes Croft, ACORN, Rohan Thapa (Nepal Point), Photo Circle, Nepal Picture Library & Photo Kathmandu.
Supported by: Arts Council of England, Accion Cultural Española & Nepal Point.
Project site: https://enterthecage.net/
---
The Cage is a collaborative innitiative that uses visual archives to investigate ideas of collective memory and counter-narratives. Through a series of experimental and participatory situations, the goal is to produce a series of experimental publications and public interventions as well as a creative documentation of the live experiences.
---
︎ Visualising the housing crisis
A collaborative workshop that took place over three-day in Bristol (UK) with a total of fifteen participants. The brief was to respond visually and collaboratively to the current UK housing crisis by creating and experimenting with an eclectic archive composed of visual materials from official, unofficial, private and online archives as well as materials from contemporary newspapers, property magazines, documents. The areas of research were: Living Costs and Standards of Housing, Privatisation and Home Ownership, Tenant Identity, and Homelessness. The final results were included in a experimental publication and displayed in a 16m mural in the public space in Bristol.

︎Workshops
︎Public Installation
︎Experimental Publication (See more)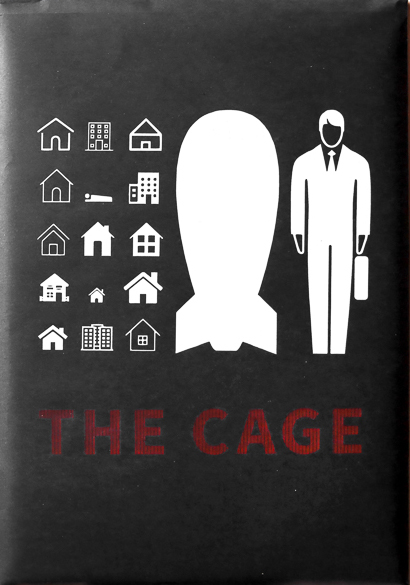 ︎ 2075 Civil Press
A collaborative project coordinated by Rohan Thapa (Nepal Point, Photography Art Center), Alejandro Acin (IC-Visual Lab) and Julián Barón, in collaboration with students from Kathmandu University School of Arts and Education, photo.circle, the Nepal Picture Library and Photo Kathmandu. THE CAGE team behaved like a NEWSROOM this time, encouraging local citizens to visually respond to contemporary socio-political issues. By activating the 2075 Nepali Archive which is composed of official, unofficial, cooperative, community, and personal images – both physical and digital, where participants have produced an experimental publication and series of public interventions to disseminate the results.
︎Workshops


︎Public Installation

︎Experimental Publication (See more)