ICVL / 2022-2023
Art Direction, Curation and Design: Alejandro Acín (IC Visual Lab)
Contributors: Aaron Schuman, Eli Mahmoodian & Kieran Swann
In collaboration with: , RRB Publishing and Arnolfini Gallery


---
'Zanjir' by Amak Mahmoodian is a conversation imagined between the Persian princess and memoirist Taj Saltaneh (1883 - 1936) and the artist. In 2004, Mahmoodian visited the Golestan museum in central Tehran to begin work on academic archival research. The museum was once home to Qajars, and to the King's wives and relatives. The photographs in the museum's archives, amongst others, include those taken between 1860 and 1896 by Nasr al din shah, the King during the Qajar Era, when photography first arrived in Iran. These archival photographs became a cornerstone of the project due to the multiple potential interpretations and readings of the imagery.
---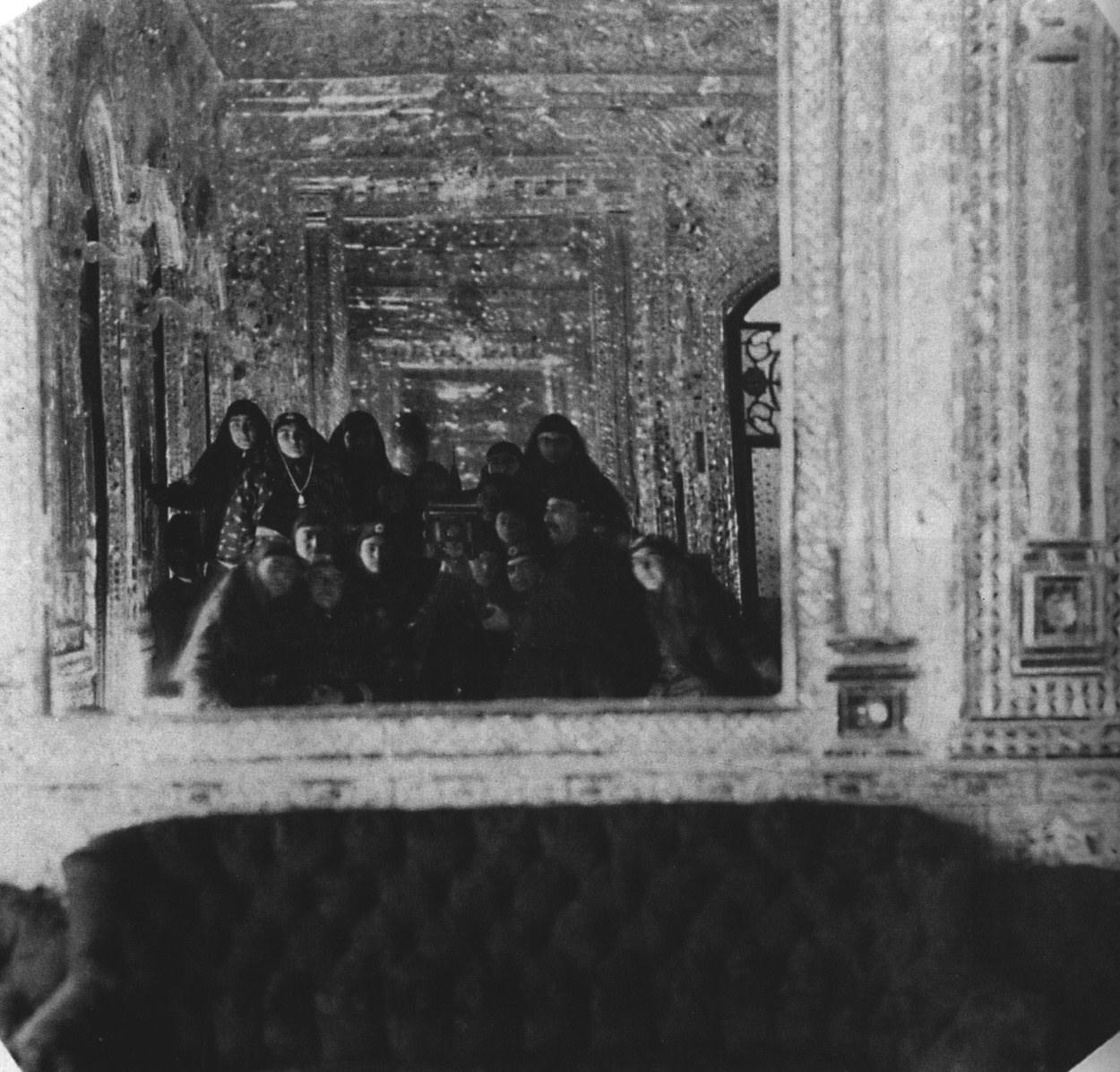 IC Visual Lab collaborated with in the art direction and design of the a publication (published by RRB Publishing 2019) and an exhibition at the Arnolfini Gallery in Bristol, UK.
The publication was
Winner, Photo/Text Award. Les Recontres de la Photographie, Arles. 2020
and reviewed for
Financial Times
(EN),
Collector Daily
(US) by By
Olga Yatskevich
,
American Suburb X (US)
by Sunil Shah, FOAM by
David Campany
and
1000 words (UK) by Caroline Molloy.